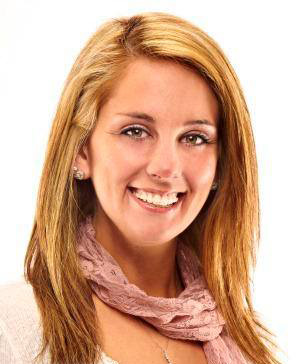 Your smile is the first thing most people notice. The straightness of your teeth can affect your smile's appearance, your diction, your confidence, and your overall oral health.
Straight teeth get less cavities, feel stronger, and look more beautiful. When patients have straight teeth they smile more often and feel happier. Now at Garr Dental Center, we can give our patients straight, beautiful, healthy teeth faster than ever.
Straighten Teeth Fast in Carrington, ND
At Garr Dental Center, we are proud to offer Six Month Smiles®. Six Month Smiles is a great short term adult orthodontics option. The Six Month Smiles system utilizes revolutionary technology and innovative techniques to straighten teeth fast.
For some patients, the obstacle keeping them from the straight teeth they've always wanted is time. Traditional braces can take over two years to straighten your teeth, and not every patient is willing to make that sacrifice. With Six Month Smiles, patients don't have to. Like the name suggests, Six Month Smiles can straighten a patient's teeth in as little as six months.
Traditional Braces vs. Six Month Smiles
Traditional braces use a rectangle formation and straighten the top of the tooth and the root separately. Six Month Smiles braces straighten the root of the tooth and the top of the tooth at the same time.
Our Six Month Smiles braces look clear and are hardly noticeable. Unlike metal braces, Six Month Smiles clear braces don't stand out. You will be able to enjoy social situations and smile uninhibited.
Six Month Smiles is effective, safe, and completely affordable and convenient! Six Month Smile orthodontics can be done in our office and require less appointments than traditional braces. Six Month Smiles clear braces are comfortable and easy to wear. They require only simple care, and they straighten your teeth fast.
For a Straight Smile in Less Time, Contact Us at Garr Dental Center
To find out more about Six Month Smiles, you can call us at our office. We would be happy to answer any questions you might have and to discuss whether or not Six Month Smiles is right for you.