Welcome to
At Garr Dental Center you will find we offer not just excellent dental care and meaningful procedures, but we aim to do so with compassionate patient service. We want to get to know our patients and we tailor each procedure to suit each individual need. You will also experience supra-gingival minimally invasive dental techniques that are a healthier form of dentistry because work is completed above the gum line.  Our wide range of services provide our patients with smiles that are both healthy and beautiful.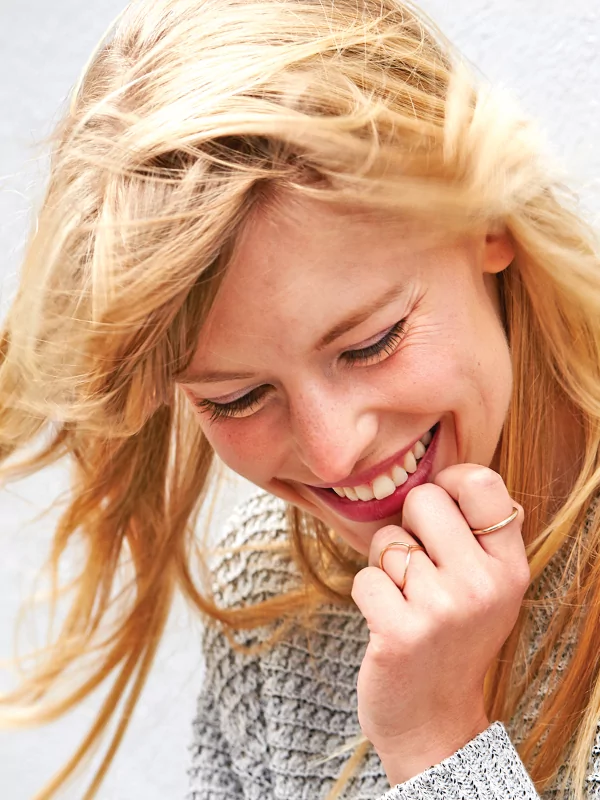 Virtual Dental Consult
Do you want to improve your smile? or Do you have a dental concern?
We're here to take care of your needs in office or virtually without the wait.
Connect with us today and get all of your questions answered for free in three easy steps…
Your dentist will send you a personalized video with recommendations regarding your specific desires and concerns.
Once you have a chance to review your personalized plan and recommendations, you can schedule an appointment to meet in-person with your dentist.
Upload a close-up smile or selfie smile.
Your dentist will send you a personalized video with recommendations regarding your specific desires and concerns.
Once you have a chance to review your personalized plan and recommendations you can schedule an appointment to meet in-person with your dentist.
Hear From Our Patients
Garr Dental is always top notch! The experience is always great when being greeted at the door, a cleaning, dental plan, dental work, scheduling the next visit or treatment! Everyone is friendly, caring, attentive and interactive! They accommodate any situation and recognize any unease. They make the visit more relaxing than any other dentist I've visited in the past! Thanks Garr Dental Staff!!
---
From the first phone call I was treated with professional, kind and caring staff members. The staff acted swiftly to accommodate my request. I was pleasantly surprised with a personal phone call by Dr. Garr that evening. Upon arriving at the office I found it to be very clean and have state of the art technology. Again very impressed. Have scheduled a procedure with Dr. Garr and staff. Stay tuned for more. Dr Garr and the entire staff have exceeded my expectations! I would not only recommend but encourage anyone looking for a professional caring dental experience to reach out to this office. Amazing!
---
I feel they have done a great job with helping me keep my teeth and oral health up to par. Would not go anywhere else now that I have found Garr Dental.
---
My 2(+) year old son had his teeth checked and cleaned for his very first time. Rachel and Dr. Kali were AWESOME with him! They were sure to explain to him each instrument they were going to use. They even demonstrated to him on his hand what to expect! My son's comment when we were finished "The dentist is so easy and it doesn't even hurt!" Thank you Garr Dental crew!
---
Highly recommended! We've been going to this dentist for years now. We initially selected this clinic because we have a daughter with special needs who required sedation in order to get through a dental visit. Because of their kind and gentle care, we have now been able to wean her off of the sedation and she looks forward to her trip to the dentist. We continue to drive the extra 45 minutes to receive services there because they provide excellent and personal care. The entire staff is professional, helpful, and caring.
---
Always a friendly professional experience!!
---
The lady's that I deal with are awesome ladies. I will continue to go there as long as I can and if you want a great smile you just have to listen to your hygienist! That's for you Jade!
---
Overjoyed! I recently had major dental work completed. I will never be able to express the feeling I had when I looked in the mirror the first time. I can only say that Dr. Garr has made life changing finishes on my smile. I will be grateful forever. Anyone considering where to go for dental work look no further.
---
The entire staff at Garr Dental create a welcoming and comfortable environment. Throughout my first couple visits, I was pleasantly surprised by the advanced technology used, the quick and efficient appointments and the ability of any staff member to answer my questions. Thank you!
---
Cosmetic Dentistry
We offer a wide range of dental cosmetic procedures to address your dental cosmetic concerns or to improve your dental health. For example, we provide healthy supra-gingival and minimally invasive porcelain and composite veneers, bonding, onlays, crowns, and tooth whitening.
Dental Implants
Using dental implants, we can give you the comfort and convenience that natural teeth can bring. Imagine being able to chew, smile and talk without the worry of discomfort or embarrassment! Dental implants are a modern way to replace missing teeth or even secure a loose fitting denture, so you can smile with confidence!
Laser Dentistry
THIS CHANGES EVERYTHING. Our practice is now offering reliably anesthesia-free and pain-free procedures using the SOLEA dental laser. The SOLEA laser takes the drill, the needle, the noise, and the pain out of dental visits. Get ready for comfortable, stress-free dentistry with Dr. Garr!
Full Mouth Reconstruction
We offer a wide range of dental services to address complex dental issues. Many patients enjoy coming to one location to get their mouth rebuilt. From digital design and implant planning, to the surgical phase, to the delivery of final smile prosthesis, we're confident that you will say, "I wish I would have done that years ago."
Sleep, Snoring, and Airway Treatments
Do you suffer from sleep apnea? Does snoring affect your sleep or the sleep of your partner? Sleep and airway problems can begin at a young age and can even affect newborns. We offer a variety of services to help prevent airway problems in kids as well as treatments for adults who suffer with sleep, snoring, and airway challenges.
Supra-Gingival Dentistry
All procedures in medicine and dentistry can be provided with a variety of approaches: some aggressive, and some much less extreme, like scope micro-surgery. Here at Garr Dental Center, we've found that the healthiest approach in dentistry uses supra-gingival minimally invasive techniques. Come see the difference today!
Dental Care With Your Comfort and Health in Mind at Garr Dental Center
Contact us at our Carrington, ND, office today to set up a consultation with our caring and skilled dental team today. We can't wait to show you how our training and supra-gingival dentistry techniques can keep you comfortable and get your whole mouth as healthy as it can be!