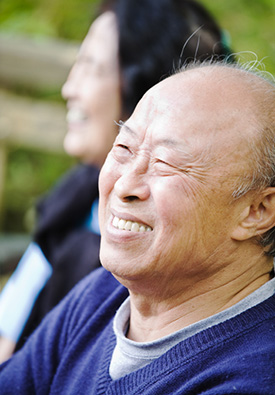 Dentures are replacement teeth sets that allow patients who have lost their teeth to eat, speak, and smile again. For patients without teeth, dentures can be life changing. They can restore hope for patients who have suffered devastating tooth damage and are afraid that they won't be able to live a normal life again. At Garr Dental Center we are proud to offer high quality dentures to our patients in the Carrington area.
Our dentures are individually crafted for each patient to ensure a perfect fit, and perfect occlusion. No one will be able to tell that you've lost your teeth. Our dentures are handcrafted to look like your natural teeth, and to give you a perfect, beautiful smile.
At our practice, we offer both traditional dentures and implant supported dentures:
TRADITIONAL DENTURES | Traditional dentures are attached to your mouth using adhesives. They are beautifully crafted and allow patients to chew, smile, and speak again. Traditional dentures are proven, effective, affordable, and convenient. They are completely removable and very durable. Your traditional dentures will be individually tailored to suit your needs and to give you your smile back.
IMPLANT SUPPORTED DENTURES | Implant Supported Dentures use implants as a foundation for the dentures in your mouth. They are more secure than traditional dentures, and no adhesive is necessary. Implant Supported Dentures feel more comfortable, and won't ever click, or slip out of place. Implant Supported Dentures use beautiful porcelain crowns that look exactly like your regular teeth. Implant Supported Dentures fit perfectly and look great. They are easy to care for, and feel like permanent teeth.
To find out more about our dentures and whether or not dentures are the right option for your tooth replacement needs, you can contact us at our office. We would be happy to answer any questions or to schedule an appointment.