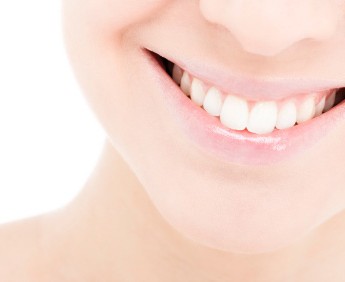 A brighter smile can boost confidence and self esteem. Teeth whitening is a simple and easy way to improve the appearance of your teeth and to help your smile shine.
Radiant smiles make people feel good inside and out. With a brighter smile you will be able to feel happier, and spread that happiness to other people. At our practice we are proud to offer Boost® teeth whitening to our patients who want a more stunning smile.
Boost® Your Smile in Carrington, ND
Boost® is an in-office whitening system that can whiten your teeth up to eight shades whiter in under forty minutes. Unlike other in-office whitening systems, Boost® is chemically activated and requires no light. Your dentist can simply place the gel on your teeth, and the gel will whiten them on its own.

The Teeth Whitening Process
The Boost® whitening process is simple:
First, Dr. Garr will protect the rest of your mouth with a dam and cheek retractors, leaving only your teeth exposed. A special liquid dam will be used to protect your gumline.
Once your teeth are dry and ready, Dr. Garr will apply the special Boost® whitening gel to your teeth.
After the gel has been applied, it will remain on your teeth for about twenty minutes. After twenty minutes, Dr. Garr will suction the gel away. Depending on how white you want your teeth, the gel may be applied twice.
Once your teeth have finished the Boost® whitening process, we will rinse your teeth thoroughly and remove the dam from your mouth.
After just one visit, you can leave with a beautiful, white smile!
If you want your teeth even whiter, you can schedule another teeth whitening visit to repeat the procedure. Boost® gel has potassium nitrate, which reduces your tooth sensitivity, and fluoride, which strengthens the enamel. Not only will our whitening treatment help boost your confidence, and brighten your teeth, it will also help them be more healthy and strong.
Get a Stunning Smile You'll Love to Share with Boost®
To find out more about our tooth whitening procedure, contact us at our office today.