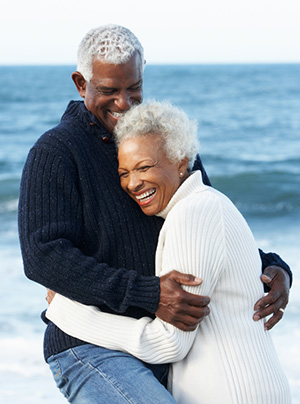 If you have damaged, discolored, or misshaped teeth, dental veneers might be your solution! Dental veneers are a fast way to improve the appearance of one or multiple teeth in shape, size, and color.
Dental veneers are thin shells of material that can be placed directly over your teeth to improve their appearance. Tooth veneers are a versatile cosmetic dentistry service with multiple applications. Veneers for teeth can be used to fix cracks, chips, gaps, and natural tooth defects. They can make teeth look brighter without teeth whitening, and straighter without braces.
Benefits of Dental Veneers in Carrington, ND
Dental veneers are individually created for each patient. With dental veneers, patients can literally reshape their teeth. Veneers for teeth can be used for multiple purposes geared towards meeting a patient's unique smile goals.
Veneers can give you a smile makeover. No matter what your teeth look like, you can enjoy the benefits of a straight, perfect smile of your own design. Each veneer procedure is different and tailored specifically to what each patient wants to accomplish with their smile's appearance.
Veneers look and feel completely natural. Our veneers are made from a high quality porcelain that perfectly replicates the look of your natural teeth. You'll be able to enjoy the smile you've always wanted, and no one will know you are wearing veneers. Teeth with veneers function just like your regular teeth and are cared for with regular brushing and flossing.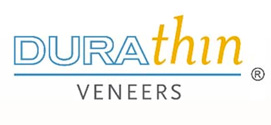 DURAthin Veneers
We offer DURAthin veneers. DURAthin veneers are very thin porcelain veneers designed to adhere directly to the front of the teeth without removing any enamel! This means for some people, we can design the smile of their dreams without even drilling on their natural teeth.
The Veneer Procedure
First Dr. Garr will discuss your smile goals with you and how they can be met using dental veneers.
With traditional veneers, your teeth would need to be prepped and smoothed down before the veneer could be placed. At our office, we offer DURAthin veneers. Durathin veneers are so thin that we can place them directly over your teeth without shaving off or affecting your natural tooth structure. DURAthin veneers can go directly over your regular teeth without any prep.
Once your teeth and the veneers are ready, Dr. Garr will place your permanent veneers, and you can leave the office with a new, perfect smile.
Reshape Your Smile with Dental Veneers at Garr Dental Center
To find out more about our veneers for teeth and our DURAthin prepless veneers, contact us at our office today to schedule an appointment.