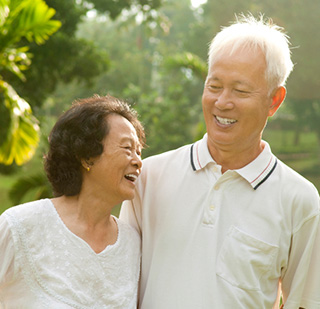 Restorative dentistry services fix dental problems and restore functionality after damage, decay, or tooth loss. Restorative dentistry focuses on getting back full, beautiful smiles for patients who have suffered from tooth calamity, mishap, or neglect. If you have teeth that are chipped, cracked, decayed, or even missing, at Garr Dental Center we have a restorative dentistry service that will give you back your smile.
At our practice we offer a wide range of restorative dentistry services including:
DENTAL CROWNS AND BRIDGES | Crowns protect your teeth from damage and decay. At our practice, we offer beautiful, high quality porcelain crowns. Our crowns are tailored to fit your mouth perfectly. Patients with crowns enjoy perfect occlusion, and natural looking teeth. At Garr Dental Center we can use dental crowns to create dental bridges and replace missing teeth.
DENTURES | At our practice, we offer traditional denture and implant supported denture options to our patients. Patients who are missing all or a significant amount of their teeth can take advantage of the benefits of implant supported dentures and enjoy a full, happy, functional smile again. Implant supported dentures feel natural and never click out of place. Our dentures are specifically tailored to suit each patient's individual needs
DENTAL IMPLANTS | Dental implants are artificial tooth roots created with a special titanium alloy that can fuse directly with the bone. Our implants are durable and can last a lifetime. Dental implants keep the jawbone healthy and supported. Dental implants can replace lost or missing teeth. At our office we can restore and place dental implants in one convenient location.
To find out more about our restorative dentistry services, contact our office.